If you're preparing to sell your home in the British Columbia Interior, you may be considering whether or not to enlist the help of a REALTOR®.
Selling a home is an important and complex transaction, likely the most significant one you will ever make. A REALTOR® can serve as your trusted advisor, guiding you step by step through the process, helping you avoid costly mistakes and getting you the best possible and quickest return on your investment.
Here are a few ways REALTORS® help home sellers in today's market.
Pricing the home correctly
Pricing a home properly is one of the most, if not the most crucial service a REALTOR® can do for you.
REALTORS® stay abreast of shifting housing market trends and conditions on a continual basis. They have access to data you might not readily find, such as comprehensive historical sales and listing data for properties in your area.
While anyone can find real estate data on the internet these days, REALTORS® bring the knowledge, skill and experience to analyze and correctly interpret this information. This, coupled with evaluation of a host of other factors translates into comparative market analysis that pinpoints the value of your home at the time you wish to sell.
This, along with their experience and your input, allows them to recommend the best price to list your home.
Effective marketing
In today's market, simply putting a 'for sale' sign up in your yard and waiting for qualified buyers to appear isn't a very effective strategy.
This is where a REALTOR'S® marketing experience comes in.
A REALTOR® will develop a comprehensive, multi-pronged marketing strategy to get the word out about your home to potential buyers. When you use a REALTOR® to market your home, expect top-notch marketing materials, use of a whole host of marketing channels to showcase your property and someone who can ensure potential buyers are fully qualified.
When you use a REALTOR®, you'll be working with someone who not only understands how critical effective marketing is to the sale of your home, but has the knowledge, skill and tools to execute it.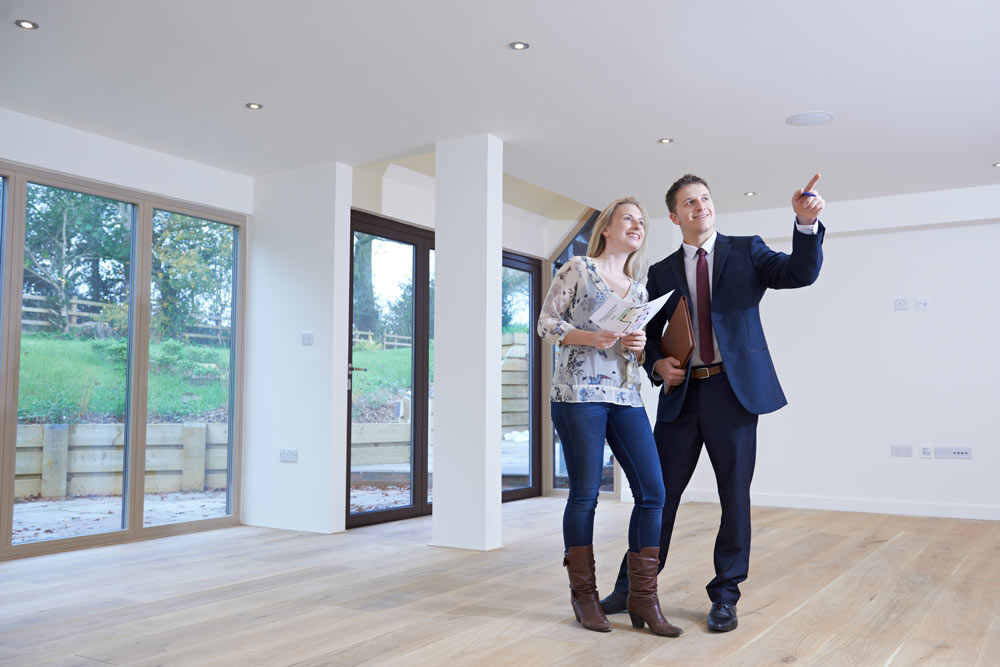 Access to MLS® and REALTOR.ca
The Internet is likely where homebuyers will discover your home, and this is where engaging a REALTOR® can really make the difference!
REALTORS® have access to both the local real estate board's Multiple Listing System® (MLS®) and REALTOR.ca, a national advertising website.
MLS'® are cooperative selling systems operated by Real Estate Boards and Associations across Canada that contain detailed information and numerous search tools, all designed to match people with the properties that fit their exact requirements.
REALTOR.ca exposes listings placed on local MLS® to national and international audiences.
What does this all mean? More exposure for your property, in the places where it's most likely to be seen by those in the market to buy.
Not everyone is an expert negotiator, but for REALTORS®, it's second nature.
Professional negotiations
Not everyone is an expert negotiator, which is why professional contract negotiation may be one of the best reasons to work with a REALTOR®.
Today's real estate contracts are complicated, often including a host of terms and conditions beyond the obvious ones of price and possession, each of which can be a point of negotiation. A REALTOR® can be a strong advocate on your behalf, striving for the best possible terms for the transaction while always keeping top-of-mind the importance you place on each.
Part of their training and ongoing professional development, REALTORS® have the negotiation skills necessary to get the job done right.
Paperwork, protection and peace of mind
Selling a house is not only complex, it's a lot of work and, like most of us, your life is busy.
A REALTOR® knows what needs to happen and when, handling every detail at every step of the way so you don't have to.
But more than just saving home sellers a tremendous amount of time, working with a REALTOR® offers peace of mind. A REALTOR® will act as your trusted advisor, guiding you through the entire process and ensuring your interests are always protected, no matter what.
Ultimately, working with a REALTOR® saves you time, energy and frustration. It offers peace of mind, protection and the comfort of knowing you have received a fair return on your investment.
With so much at stake, seeking guidance from a professional advisor is not only understandable, but recommended.
#Okanagan
#Selling a Home
#REALTORS®