While warmer months are generally considered better times to sell your home, not everyone has the luxury of waiting and winter can be a great time to sell, due to less competition.
Cooler weather and fewer daylight hours can make it challenging to create a warm and welcoming feeling. This, however, can be combated by implementing some creative staging. It's important to present your home in a way that shows its full potential, and a cozy ambiance can make a big difference.
Here are few home staging tips to help you get your home show-ready.
Start at the curb
Don't forget to pay attention to curb appeal in the winter months! Even though your landscaping may not be visible, there are still ways to enhance the attractiveness of your entranceway. Adding a touch of greenery, such as some potted winter plants near the doorway or a tasteful wreath, can go a long way.
Keep your guests safe by ensuring that your driveway, walkways and porch are clear of snow and ice. It's also a good idea to make sure that your exterior is illuminated, for both safety and aesthetic warmth — use motion-sensor or timed lighting to avoid wasting energy.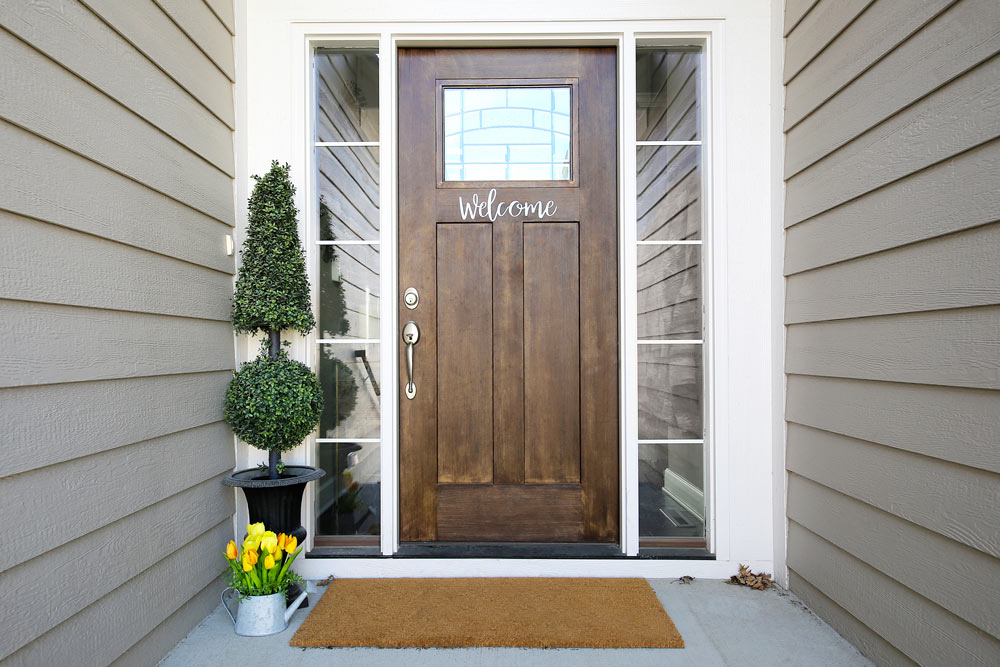 A warm welcome
Winter offers the perfect opportunity for your home to provide a sense of relief and comfort as soon as prospective buyers walk in the door. Focus on making your entryway as appealing as possible — have a convenient place for coats and boots, clear out any clutter and add in a decorative touch, such as some plants or tasteful seasonal decor.
Create a toasty atmosphere by setting the thermostat to a comfortable temperature.
Lighten things up
Because winter light is cooler and there's not as much of it, proper lighting becomes even more important at this time of year.
Try to schedule your viewings during the day, and open up your curtains and drapes to let in as much natural light as possible. Clean your windows to prevent grime and dust from blocking the light.
Swap out your bulbs for softer, warmer lighting
As well, clean your lighting fixtures and make sure they are turned on for viewings, even during the day. Light up dark corners with an attractive lamp, and if necessary, swap out your bulbs for softer, warmer lighting.
It's all in the details
The goal is to encourage prospective buyers to picture themselves living happily in your home. In the winter, happiness and coziness are often one and the same.
Light up the fireplace, place a fluffy throw blanket on the couch, and decorate with warm colours. Some seasonal decor can add a nice touch, but make sure not to overdo it, which can create a distraction. Plants or greenery, wreaths, and twinkle lights can add tasteful warmth.
Avoid clutter, but including a few personal items can help create a vision of what it's like to live in your home. Set the table for a nice meal, have a book waiting to be read on the bedside table, and decorate your bathroom with plush towels and spa-like toiletries.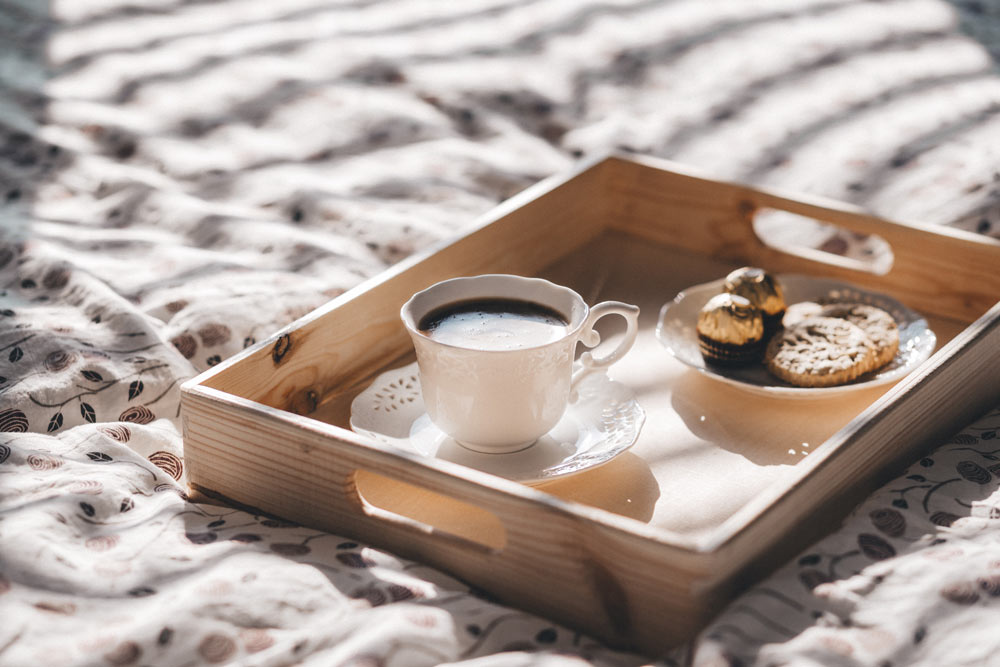 Appeal to the senses
It's important to be careful when incorporating scents as some people can be very sensitive to them — avoid anything perfumey or overly powerful.
However, this season does provide a great opportunity to play to the senses and maybe even inspire a little nostalgia. Have some hot apple cider brewing on the stove or cookies baking in the oven when your guests arrive — not only will their sense of smell be delighted, but being offered a fresh, homemade treat will have them feeling cozier and more welcome than ever.
Showcase your home's year-round potential
Your prospective buyers have seen your home's winter potential — now, it's time to remind them that summertime is just around the corner by showing them what's in store the rest of the year.
Have an album ready with photos of your beautiful garden in the spring, friends having fun at that awesome backyard BBQ you threw last summer, or the big colourful oak tree out front in the fall. For a more subtle touch, decorate a wall with a few framed photos of your family and friends enjoying your home and outdoor spaces throughout the year.
Enlist a REALTOR®
Home staging is just one small part of selling a home. A REALTOR® who is knowledgeable about your community has the unique knowledge and experience needed to advise you on how best to achieve your real estate-related goals, no matter the time of year. Click here to learn more about the benefits of working with a REALTOR®.
#Okanagan
#Selling a Home