Finding the perfect home is an exciting experience. As exciting as it is, it's also a big decision that should not be made lightly.
Finding the right home for your lifestyle, taste and budget requires a tremendous amount of time, thought and effort. So many factors must be considered — the location, the price, the state of the property, the features of the home, current market trends, the terms and conditions of the offer, and much more.
Navigating through an overwhelming amount of properties, competing with other eager buyers and dealing with piles of paperwork filled with complicated legal jargon can get a tad stressful, to say the least. Luckily, transforming your goal of home ownership into a reality can be made much easier with an experienced and knowledgeable REALTOR® at your side.
Why should you enlist a REALTOR® when buying a home?
Think of a REALTOR® as your trusted advisor whose sole purpose is to help you find and secure your ideal property. When you engage a REALTOR® to help you buy a home, the REALTOR® will work in your best interests, guiding you through every step of the home-buying process.
Here are a few of the benefits of engaging a professional REALTOR® when buying a home.
Finding the perfect property
With so many properties to choose from, knowing where to start can be tough — let alone finding the perfect fit.
While anyone can go online to look at property listings or pull information on sales of comparable houses, a REALTOR® brings assets to the work that you won't want to be without.
They possess the local market knowledge, skills and experience to know whether a specific house is overpriced or underpriced. They'll know the merits of certain neighbourhoods as compared to others and how well the neighbourhood holds its value. They not only bring a host of insights, they can also provide deep home sales data and thorough professional analysis of that data to inform your decision-making while saving you research time.
A REALTOR® is a valuable source of knowledge and information and can advise you on a strategy that ensures your success.
You'll be toasting to your new home in no time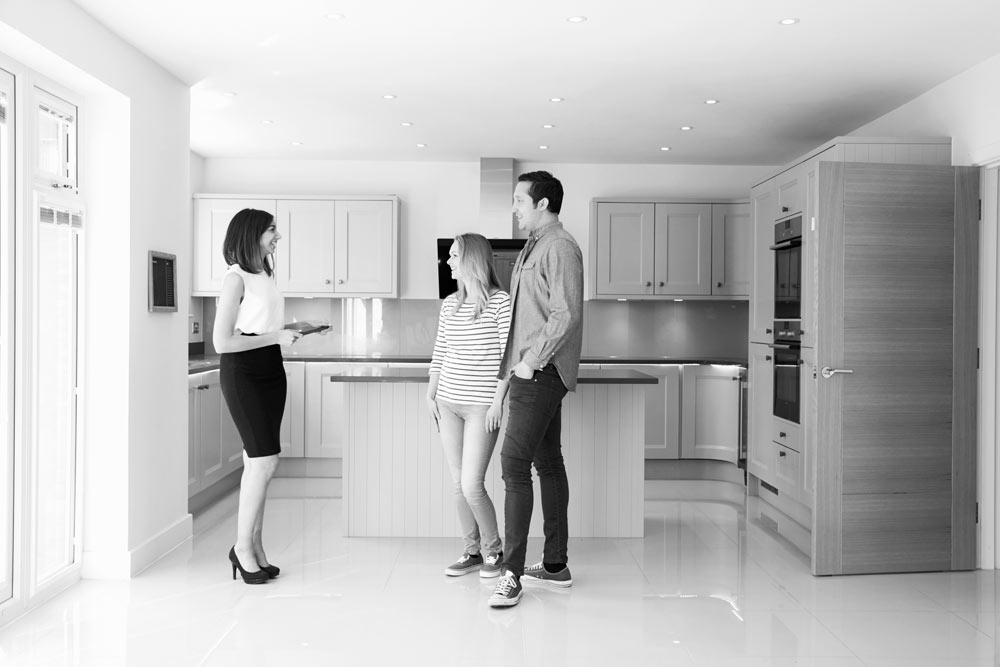 Getting the right home, for the right price
Finding your ideal home is just half the battle — getting that home for the right price and under conditions that suit you is a whole other story.
REALTORS® are trained professionals who can protect you while helping you get the best possible deal. It starts with a well-structured Offer to Purchase that reflects current market conditions and includes any specific requirements you may have.
A REALTOR® can advise you on what conditions to include in your offer and how to prepare them to protect you while navigating you towards your goal of homeownership. In the event of a multiple offer situation, a foreclosure or any real estate transaction, a REALTOR®'s skill in preparing the right offer and their negotiating expertise can help ensure the keys to your dream home don't end up in someone else's hands.
Today's real estate contracts are complex and the stakes are high. Having an experienced professional who can prepare and negotiate terms and conditions on your behalf is not just handy, it's vital.
Following it through to the end
You've found the perfect home, your offer has been accepted, but you're not done yet!
There are a few very important items that need to be taken care of before you celebrate your new home. Luckily, a REALTOR® can take care of that, so you'll be toasting to your new home in no time.
Because virtually every purchase offer comes with conditions, the process doesn't conclude when your offer is accepted. A REALTOR® will follow up on the removal of any conditions and advise you on how to proceed if obstacles are encountered along the way. Working with your lawyer, your lender, the local municipality, the strata management company, the utility, property inspectors or others, a REALTOR® takes care of all the things that stand between you and the keys to your new home.
Having a REALTOR®'s professional guidance and support will not only save you a tremendous amount of stress and time, but help ensure you are protected every step of the way. As one of the most significant financial transactions you'll likely ever make, this is not a time for guesswork. Working with a REALTOR® will give you the peace of mind of knowing that a professional is taking care of everything.
Enlisting a REALTOR® to help you buy your home will save you time, frustration and costly mistakes. It's the best way to ensure that your home buying journey will be a success, and often at no charge to you. *
* REALTORS® who work for buyers may opt to charge the buyer directly for their services, although, in most instances, the seller's REALTOR® shares commission with the buyer's REALTOR® when a real estate transaction is made. When seeking to engage a REALTOR®'s help, a buyer is encouraged to discuss in advance the nature and scope of services desired and how the REALTOR® will be compensated.
#REALTORS®
#Buying a Home